The Reunion by Adriana Kraft #contemporary #Sexy @AdrianaKraft
Top Pick at
Night Owl Reviews
and
The Romance Reviews
. Available at Amazon in
Kindle
; and
Paperback.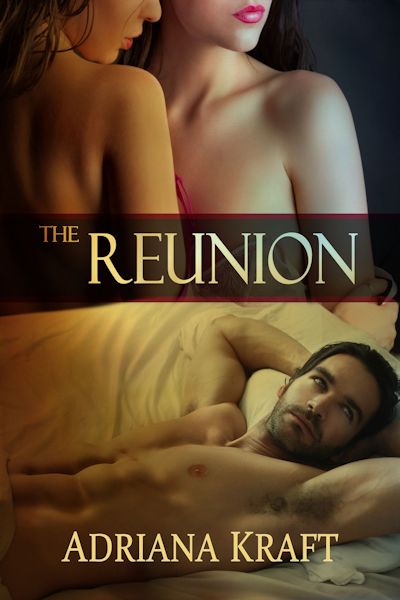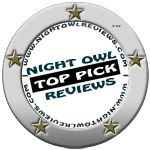 "The Reunion" by Adriana Kraft is a polyamory novel with real edgy characters with inclusive sexuality. I will just say this is not a read for the faint of heart. … I found "The Reunion" a very easy flowing smooth read. All the characters are well developed and so colorful. Once you start to reading you will be hard put to stop until you are at the end. … Very well written!
ArlenaDean
BLURB
Dark and brooding, Adam Granger was always the bad boy out of reach—but now he's in Sarah Atkinson's bed, the morning after their twentieth high school reunion. When Adam beats a retreat to his Pacific Palisades estate, former good girl Sarah throws caution to the wind and pursues him. P
etite copper-skinned Maria Ramirez greets Sarah at Adam's front door. The former exotic dancer doesn't challenge Sarah's assumption she's the maid—how long will it take the dark-haired beauty to figure out Maria is Adam's live-in lover? Better yet, how long before Maria can entice her into their bed? Determined not to rock his hard-won lifestyle, Adam resolves to push Sarah past her sexual limits so she'll leave. When she stays, he watches helplessly as the two women fall in love with each other. Will they shut him out? And, if they let him in, what must he sacrifice?
EXCERPT
Cranking one eye open, Sarah Atkinson confirmed the obvious. There was a man in her bed. She hadn't seen one of them naked in years. She carefully memorized his rippling muscles rising and falling gently in sleep. The dark-haired hunk wasn't just any man. He was Adam Granger! Absently, Sarah threaded fingers through her moist pussy curls. Her loins ached from overuse. Recalling the late night and early morning ravishment still sent tingles racing throughout her body. He'd taken her. Make no mistake about that. They hadn't made love. They'd had wild, abandoned sex. He'd taken her. Not against her will. Hardly! Sarah flung an arm across her brow. But why now? Why after twenty years?
AUTHOR BIO
Adriana Kraft is the pen name for a husband/wife team writing
Erotic Romance for Two, Three or More.
The award-winning pair has published over thirty erotic romance novels and novellas to outstanding reviews.
Long and Short Reviews
:
"scorching hot…refreshing...something to read when you want straight up hotness."
Romance Junkies
:
"filled with warmth, blazing hot sex, well-developed characters…not for the faint of heart."
Romantic pairings include straight m/f, lesbian, bisexual, ménage and polyamory, in both contemporary and paranormal settings.
Adriana Kraft on the web:
Website
;
Blog
;
FaceBook Page
Twitter
;
Google+
;
GoodReads
;
Midnight Seductions
Adriana's Author Pages:
Amazon.com
;
All Romance Ebooks